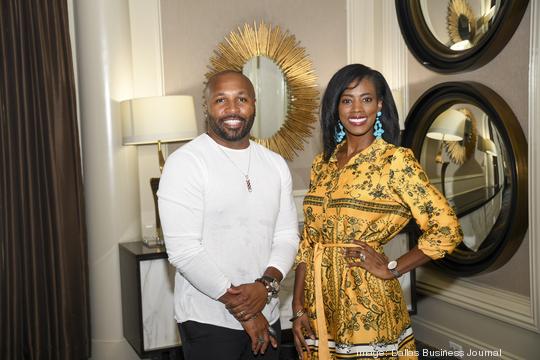 By Kevin Cummings – NTX Inno Staff Writer
October 28, 2020, 11:41am CDT
---
For salon stylists and barbers: rent a chair in an existing space and let the customers line up. That's the concept behind McKinney-based marketplace platform ShearShare.
It's taken off since the startup's launch in 2017, with spaces in more than 600 cities available on its platform. And it's set to grow even more after closing on an oversubscribed $2.3 million seed round, bringing its total to $3.4 million.
The round was joined by existing investors Precursor Ventures, Revolution's Rise of the Rest Seed Fund, Structure Capital, Backstage Capital, and 500 Startups. Local investors joining the round were Dallas Cowboys player Jaylon Smith, through his Minority Entrepreneurship Institute, and ArlanWasHere Investments, for which Mark Cuban is the sole LP. Bread and Butter Ventures, Lightspeed Venture Partners Scouts Program, Thaddeus Young of the Chicago Bulls, Bumble Fund, Notley Ventures, and Sachse Family Fund also joined the round.
"We've grown up in beauty and barbering, and so our community trusts us to have their best interest at heart because we've personally lived their day-to-day challenges and know what it takes to be successful," Co-founder and COO Courtney Caldwell told NTX Inno.
The move comes as ShearShare, which allows salon and barbershop owners to find licensed professionals looking for a temporary space to work out of, has been growing amid the pandemic. The company said that in the last few months it has seen a 157 percent increase in users. Courtney Caldwell said that surveys of stylists show increased interest for short-term booth rental increasing due to the pandemic.
The funding also follows on the heels of a $300,000 investment from the recently created Google for Startups Black Founders Fund, after being selected as a member of the inaugural Google for Startups Accelerator for Black Founders in July.
In another first, co-founder and CEO Tye Caldwell has been elected to serve on the Advisory Council for the Professional Beauty Association, making him the first Black male to do so. In the role, he will help guide its strategy and governmental relations.
With the new funding, ShearShare is looking to expand even more. Part of that expansion will include the development of new services, such as an insurance policy that would help protect workers using its platform from on-the-job incidents. It's also planning to invest in marketing and its team. In the last month, ShearShare has added three new employees, bringing its total to 16. And it is looking to add staff to its data science and marketing teams. There are currently five open positions listed on the company's website.
"Socially and economically, we fully embrace the industry that has poured so much into us. As we change with the dynamic of how industry pros take more ownership of their small businesses, we want to provide an easy-to-use solution to the very real problems we know they'll have and in turn, leave a lasting impact," Courtney Caldwell said. "With ShearShare, we're creating opportunities for our small businesses to stay open and at full capacity, which results in opening more doors for industry solopreneurs all over the world.
In addition to focusing on building out its own business, ShearShare is looking to use some of the funding to invest in the industry. During the pandemic, the company launched a microsite to help salon and barbershop business owners navigate the crisis with tips and tools. It is hoping to develop more software tools in the near future.
"We have worked with Courtney and Dr. Tye for years and can't imagine a better case of founder-market fit; they are transforming the beauty industry and are emerging from the COVID-19 crisis as true thought leaders in this space, working to enable independent stylists around the world to build their own entrepreneurial businesses on top of ShearShare's scalable tech platform," said Mary Grove, managing partner at Bread and Butter Ventures, in a statement.