By Kevin Cummings – NTX Inno Staff WriterDecember 15, 2020, 10:01am CST
---
Through pandemic and pivots, the North Texas tech scene continues to emerge as a growing hub of startup activity, with the year seeing large later-stage funding rounds, exits, IPOs and even the coronation of a new unicorn.
However, as we head into a new year, it's the up-and-coming generation of startups that we're looking at for our annual Startups to Watch feature. With some hot off a seed or Series A funding and others bootstrapping or still stealthily plugging away, this list focuses on the companies who you may not have heard of yet but are likely to see in headline in 2021.
While the uncertainty caused by the crisis has shown the future can be a little unpredictable, over the year NTX Inno listened to accelerators, VCs and founders to see who they have been eyeing. And along the way, we've been able to spot some rising stars the go on to successfully exit or find major investments.
For example, last year we had Kanarys and Zirtue, both of which were accepted into the inaugural cohort for the Google for Startups Accelerator for Black Founders and later went on to secure funding through the recently launched Google for Startups Black Founders Fund. Both were also voted Blazer winners at NTX Inno's 2020 Inno on Fire awards. We also had Kanna, which landed a $500,000 pre-seed round and has helped put more than 750 people to work through its cannabis-focused gig work platform.
So, let's cut to the chase and shine a spotlight on the North Texas startups that could likely be seeing a lot of that spotlight next year. Here's NTX Inno's 21 Startups to Watch.
And as a bonus, we also caught up with five of the startups from last year's list to see how they fared.
---
Michael Maponga, AfroLandTVContributed
With the pandemic, many are spending a bit more time in front of the TV these days. And part of that demand for new content is being met with media from around the globe. Headed by Michael Maponga, who has already made a name for himself in the film industry, AfroLandTV streams television show and films from the African diaspora, including content ranging from African American to Black European, Afro Latino and Caribbean. Earlier this year, the company was the first American and African startup chosen to be part of the Berlinale Film Festival startup program. The startup also was part of the Tech Wildcatters 2019 cohort and landed $160,000 in seed funding from the Dallas-based accelerator. It landed more funding this year from AfroLandTV Smith's inaugural Minority Entrepreneurship Institute Texas Showcase pitch event in July. And in September, it was selected to join the newest cohort of the Comcast NBCUniversal LIFT Labs Accelerator.
---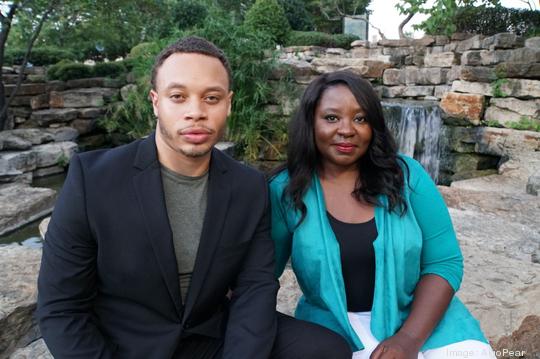 Ronnie Green (left), CEO at Algopear, and Lakeisha Turner (right), CTO at AlgoPear.AlgoPear
AlgoPear is on a mission to democratize wealth. A few years earlier, founder Ronnie Green did that with the creation of the Young Millionaires Club, an organization aimed at teaching others about investing. Now, he's doing that through AlgoPear, a marketplace that automates short-term stock trading. It helps investors find algorithms that match with their investment types and strategies. And it does that by having a place for people to directly sell algorithms that they develop. With $10,000 in backing, the company is looking to raise more soon, as it finishes out its stint in the newest Impact Ventures cohort.
---
BoodsKapper, an AI software solutions provider for housing authorities, doesn't draw a lot of attention to itself. But when it does pop up from time to time, its seems to been expanding into a new state and is helping families find a home along the way. While the company was founded in 2015, it kicked off the year with a seed round for an undisclosed amount. Its technology, which streamlines the inspection and approval process for housing authorities, has helped nearly 35,000 families. The company first began working locally with the Dallas Housing Authority in 2019, then expanded outside of Texas into Oklahoma for the first time in January. Now, BoodsKapper is working with other agencies in Ohio, Michigan and Indiana.
---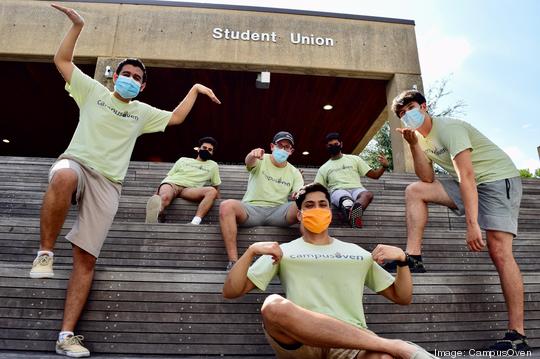 CampusOven delivers fresh meals to college students through a network of local chefs.CampusOven
Almost anyone who has lived on a university campus can tell you the food was not the greatest part of their college experience. UT Dallas-based startup CampusOven is looking to change that through a meal marketplace and delivery service that works with local chefs to provide fresh prepared meals. Initially, CampusOven was focused on meal pick up. However, through the help of a $5,000 grant from RevTech Ventures, the company quickly began focusing on contactless delivery amid the pandemic. Since then, it has delivered thousands of meals and expanded its services to SMU. And it's hoping to go nationwide in the next few years.
---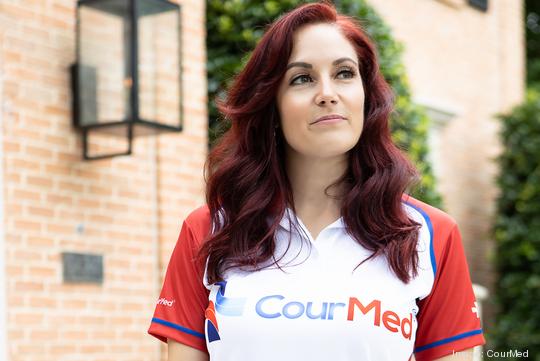 McKinney-based CourMed crowdsources the delivery of health care items.CourMed
Unsurprisingly, the telehealth industry has taken off amid the pandemic. And this year, McKinney-based CourMed, which crowdsources the delivery of health care items, has seen some of that windfall. Since its launch in 2018, the company has gone through a number of accelerator programs, including Capital Factory's VIP Accelerator, Microsoft for Startups and The Google for Startups Accelerator for Black Founders, that later of which invested $300,000 through a newly created fund. CourMed also recently moved into a new HQ after landing grant funding through the McKinney EDC's Innovation Fund, which will help it create 22 new jobs to support its growth a team of more than 300 drivers.
---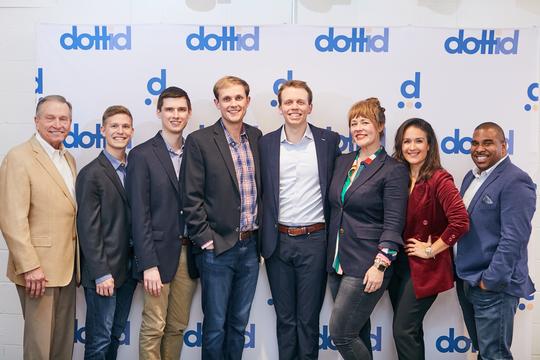 CEO Kyle Waldrep (center right)Contributed
According to Dottid founder and CEO Kyle Waldrep, the commercial real estate industry is slow to adopt new tech that isn't specifically tailored to it. So the company launched its SaaS platform that streamlines the leasing process from owners, brokers and tenants. The concept came from pain points Waldrep encountered while working as a broker. And while the company was founded in 2017, its product has only been on the market for little more than a year. At the beginning of this year, the company closed on a $3.85 million seed round from industry players to help further develop its platform, as well as build out its team. Dottid has also attracted a number of advisors, including Don Goldstein, former CIO and chief information security officer at CBRE.
---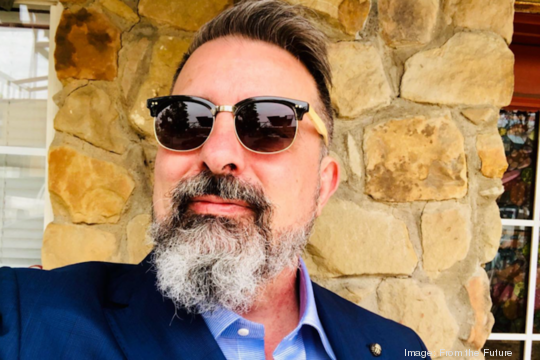 Mike Christian, From the Future CEO and founderFrom the Future
Denton-based VR training software company From the Future has been around the scene for a while, launching in 2009. And in that time, its proved its tech chops by creating one of the first VR experiences for the public unveiling of the Oculus Rift VR system. But this year has seen the company take off. This summer, the company was accepted into Austin's MassChallenge Texas accelerator. In September, the company received an award from the Dallas Business Journal's Entrepreneurial Opportunity Contest. Then, after six months of working its way through the process, From the Future landed a $243,500 city of Denton grant to expand its headquarters and its team from about 10 to nearly 150 in the next three years.
---
Glaucomedi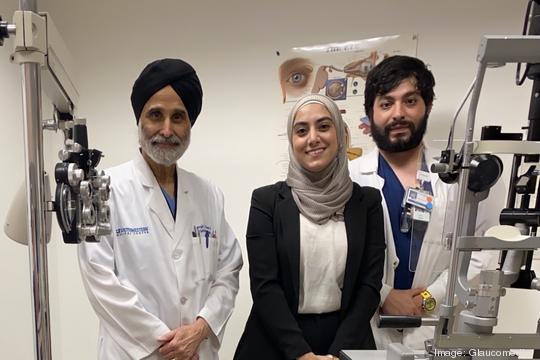 Glaucomedi co-founders Karanjit Kooner (left), Hebah Abdallah (middle) and Jacob Awkal (right).Glaucomedi
Seeing a problem in the practice of ophthalmic medicine and finding no solution, as co-founder Jacob Awkal says, he "took the liberty to create one." Launched late last year, Glaucomedi is looking to bring to market a portfolio of medical devices. To start, it has a patent pending on a device called the Squid Glaucoma Shunt, which uses fluid dynamics to regulate the release of intraocular pressure in patients. It has also created a forceps that helps to make ocular surgery more efficient. Recently, Glaucomedi has been exploring 3D-printing options due to the pandemic, and is looking to finish up clinical test and create an MVP by the end of 2021. Last month, the company landed some validation, along with $25,000 in funding from UT Dallas' 2020 Big Idea Competition.
---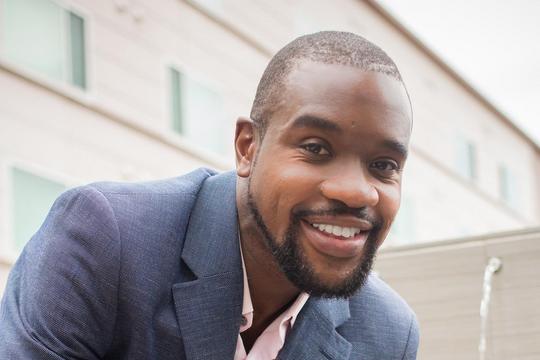 Jay Veal, CEO, It's Not Complicated Tutoring (INC Tutoring)
Even with its founder Jay Veal contracting (and recovering from) COVID-19, the pandemic has not stopped INC Education's growth. Especially as it looks to further its mission of connecting students of color with educators in their community who understand their needs while many worry student's might fall behind with virtual learning. To help do that, INC recently opened a second HQ in Atlanta, as it looks to open its services in more cities, which already include Austin, Chicago and Washington, D.C. Veal also recently launched the service Black Tutors of Social Media, which seeks to connect students of color with tutoring and support services in their local area, as well as highlight black-owned tutoring companies across the country.
---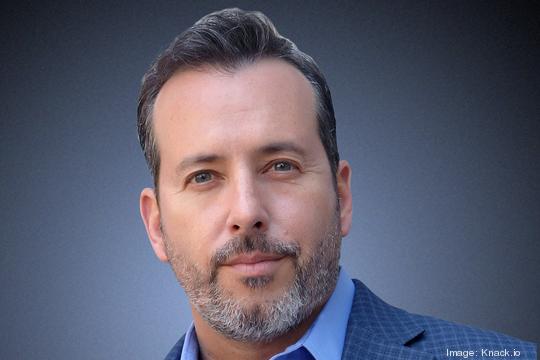 Craig Fisher is taking over as CEO of Knack.io, as it looks to officially launch with its 2.0 version.Knack.io
While its official launch isn't set until the beginning of next year, Knack.io has already amassed thousands of users on its platform that streamlines the hiring process for engineers. And in anticipation of that launch, Knack recently brought on Craig Fisher as its new CEO, who brings with him a wealth of experience in the marketing and recruiting space. Now, with a business model that is already profitable, Fisher said a possible acquisition in the next couple of years isn't out of the question.
---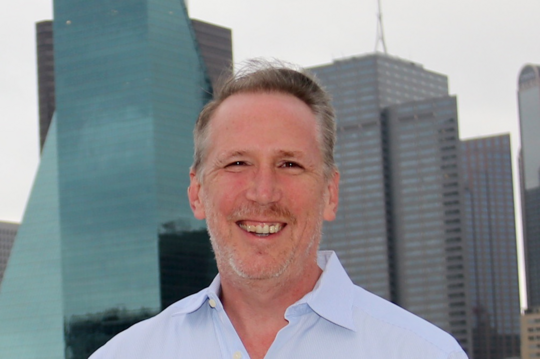 Mercado CEO Rob GarrisonContributed
Early on, the pandemic revealed a number of weaknesses in the global supply chain. But with a software that helps bring speed, management and efficiency to the import process, the pandemic has brought an uptick of business for Mercado. With plans to expand its sales and marketing teams, further build out its platform to incorporate things like machine learning, and begin creating customized solutions for its customers, Mercado landed a $2.5 million "interim round" in July. The round brought the company's total to nearly $6 million, following a Seed round led by LiveOak Venture Partners in 2019.
---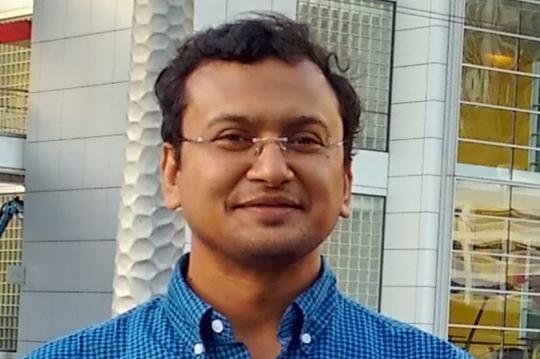 Samar MohantySubmitted photo
Biotech is another industry that has seen acceleration during the pandemic. And according to founder and chief science officer Samarenda Mohanty, "Nanoscope is going to drive the future market on ocular gene therapy." He made that statement shortly after Nanoscope Therapeutics landed an over-subscribed Series A in July. With that, the company kicked off clinical trials for its therapeutic gene and delivery platform, which focuses on eye disorders. It also added Dr. Alvaro Guillem as its new board chairman, who is best known for serving as president and CEO of Dallas' ZS Pharma, which sold to AstraZeneca in 2015 for $2.7 billion. And, if the recent $180 million IPO of Taysha Gene Therapies, which launched a little more than a year ago, is any indication of how quickly startups in the industry take off, Nanoscope could be one to watch.
---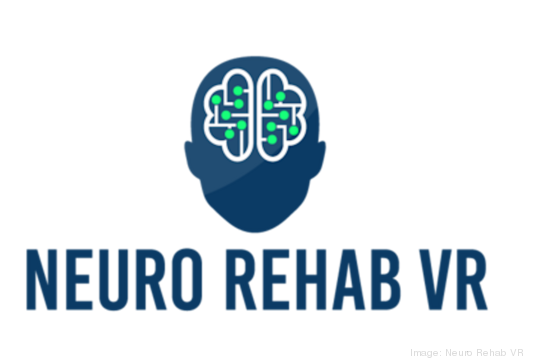 Neuro Rehab VR is a Fort Worth-based AR/VR physical and cognitive therapy startup co-founded in 2017 by Veena Somareddy and Bruce Conti.Neuro Rehab VR
Some of the main factors that keep patients from physical therapy are expense, travel and monotony. Neuro Rehab VR is looking to change that with its tech that combines AI and VR in game-like therapies. Since its launch in 2017, the startup has grown from working with a single clinic in Fort Worth and focusing largely on therapies for the upper body and extremities to having its tech deployed in clinics in seven states. It has also recently launched an FDA-registered VR therapy system, called the XR Therapy System, which Neuro Rehab VR says is a first VR therapy tech for neurological rehabilitation and physical therapy. In addition to funding from the National Science Foundation, the company also landed a prize package worth $10,000 at this year's Capital Factory Women in Tech Summit. It also has a number of large local partners and customers like U.S. Department of Veterans Affairs, the UNT Health Science Center and UT Southwestern Medical Center.
---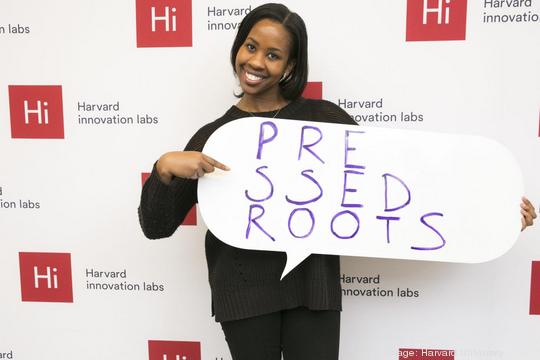 Pierson Gaines, founder of Pressed Roots.Harvard University
As a woman of color, founder Piersten Gaines' entrepreneurial journey to create Pressed Roots began after losing her hair to a stylist that didn't know how to work with the textures of her hair. So she created Pressed Roots, a luxury blowout brand of salons specifically catering to other women of color. She began hosting popup events for the company in 2018 in Boston and relocating those to Dallas in 2019. In early March, Pressed Roots opened its flagship location in Trinity Groves. Then the pandemic hit. It's staff of about 15 managed through shut downs and increased safety measures, and this week was named RevTech Ventures 2020 Rev Award winner. Eyeing 2021, Pressed Roots has plans to open more locations.
---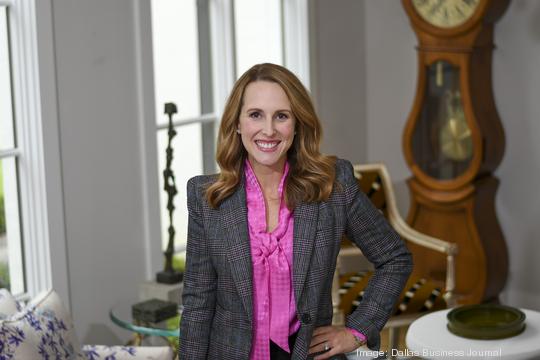 Lyndsey Harper, MD is the Founder and CEO of Rosy.Jake Dean / Dallas Business Journal (social-distancing protocols observed)
Women's sexual wellness app Rosy launched on Valentine's Day 2019. Next February, the startup landed a $1 million seed round, and it was awarded more funding later this year, after being named one of the winners of the SoGal Global Pitch Competition. Rosy uses a multi-disciplinary approach based on medical and psychological best practices – founder Lyndsey Harper did formerly practice as an OB/GYN after all — to offer customized educational videos, self-help psychology classes and erotic short stories. And it's not just customers who have been showing the startup love. In March, Inno readers voted to propel Rosy to the No. 1 spot in NTX Inno's 2020 Tech Madness bracket. Then over the summer, NTX Inno and leaders from the local scene named Rosy a Blazer winner at the inaugural NTX Inno on Fire Awards.
---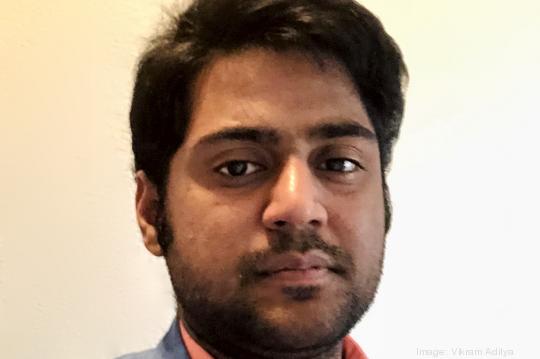 Vikram Aditya, 23, co-founder at SahaiVikram Aditya
There are a number of technologies assisting the blind but while working with the visually-impaired as a volunteer, co-founder Maithreya Chakravarthula realized there wasn't much to help those in the process of becoming blind. And Sahai (meaning "to assist" in Sanskrit) was born. Its technology uses IoT, computer vision and AI, along with wearable devices, that help those going blind navigate their world. However, the computer vision tech behind it has broad-reaching implications. The company is also working to integrate its technology with the sustainability industry, developing a device that can scan an object placed in front of it, then tell the user whether the object is recyclable. And, if so, which bin it should be placed into. Sahai got its first validation, taking third place and a $5,000 prize at UT Dallas' 2018 Big Idea Competition and counts well-known UTD affiliated players Bryan Chambers and Steve Guengerich as advisors.
---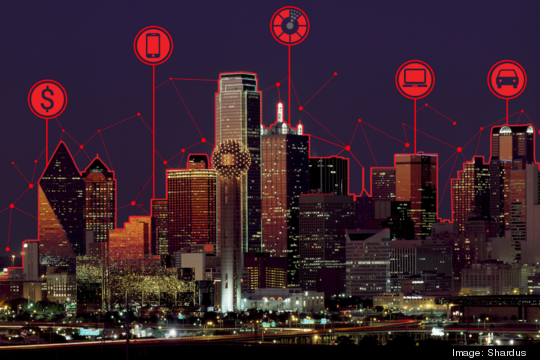 Shardus is a distributed ledger software startup focused on building an "infinitely scalable" blockchain software.Shardus
Blockchain technology is finding its way into many industries. And Shardus, a distributed ledger software startup building an "infinitely scalable" blockchain software that is says is on track to be released to the public soon. Other blockchain networks can have limitations to scalability like slow transaction processing and data requirements. Shardus uses and approach it takes its name from – sharding, which splits up the data on a decentralized network into clusters of computers, called shards. There are already six organizations using Shardus to develop networks. And in 2019, the startup launched its own network using the software, called Liberdus. Since its launch, the company has been self-funded through its crypto token, which is aptly called The Shardus Token.
---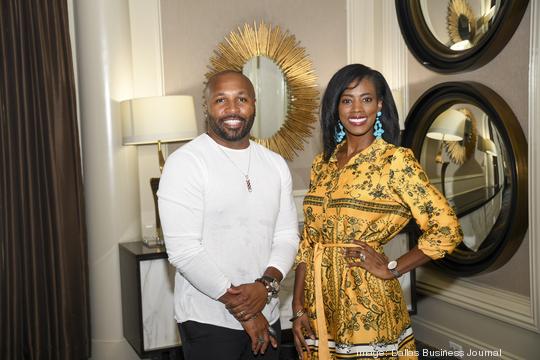 ShearShare co-founders Tye and Courtney CaldwellJake Dean
Need a trim? It's not too hard to find one since the McKinney-based marketplace for barbers and salon stylists to rent chairs in an existing space has added sports in more than 600 cities since it launched in 2017. This year, the startup got a major funding boost. First, through the Google for Startups Black Founders Fund. Then followed by an oversubscribed $2.3 million seed round in October. And as the company has seen a 157 percent increase in users of the past few months, ShearShare is going further than many in the gig work industry, offering insurance to its users to protect them during an accident. ShearShare was also named a Blazer winner at NTX Inno's 2020 Inno on Fire Awards.
---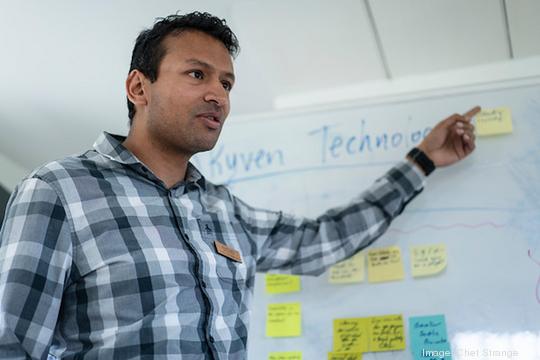 Arun Gupta, founder at Skyven TechnologiesChet Strange
Founder Arun Gupta has given himself no small mission in life – to "do whatever it takes to move the needle on climate change." His company, Skyven Technologies, does that by designing, constructing, monitoring and maintaining energy efficiency projects at industrial facilities. Skyven specifically focuses on decarbonizing the process heat emitted from industrial plants, and it says it can save a single facility between $200,000 and $5 million, which is billed to the customer based on the amount of heat Skyven is able to decarbonize. Since its launch, Skyven has found grant backing from MassChallenge. It has also deployed its tech at a number of sites and has been recognized by names like the New York State Energy and Research Development Authority and the National Science Foundation.
---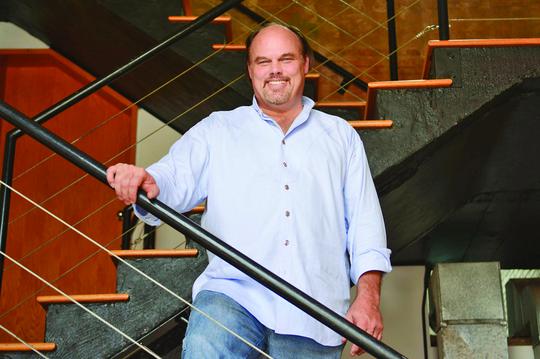 Dave Copps, CEO at Worlds.Jake Dean
When one of the innovators behind Hypergiant make a new move, people take notice. Earlier this year, Hypergiant Sensory Sciences spun out a new spatial AI startup called Worlds, which emerged from stealth with the announcement of a $10 million investment led by Align Capital. And part of the reason for creating Worlds as a separate entity was, as Hypergiant founder, CEO and chairman Ben Lamm said, because it's going to be "something big." Led by Dave Copps, the company's tech uses sensory data, like vision, sound and heat combined into sets, in order to learn patterns and develop "scenes." Those scenes can then be used for automated or live monitoring.
---
X-Nerve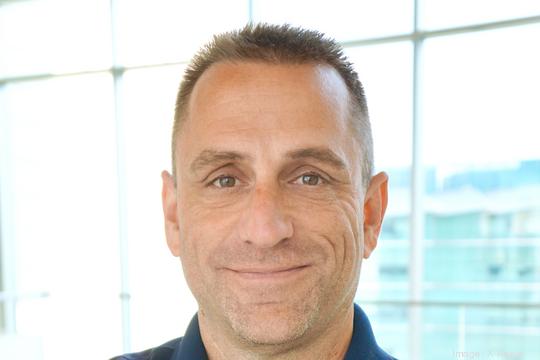 Rob Rennaker, CEO at X-Nerve.X-Nerve
X-Nerve wants to rewire people's brains. Launched earlier this year, the company's technology uses an implantable device that stimulates certain nerves that cause symptoms of obstructive sleep apnea in patients. Developed by UT Dallas professor Robert Rennaker II, the technology behind X Nerve already has backing from the National Institutes of Health and the Defense Advanced Research Projects Agency. In November, X-Nerve landed a $100,000 cash prize at UT Dallas' Big Idea competition in the research and commercialization track, which will help fuel the company's plans of beginning clinical trials within the year and landing FDA approval by 2025.
---
Checking in on NTX Inno's 2020 Startups to Watch
1 OF 5PreviousNext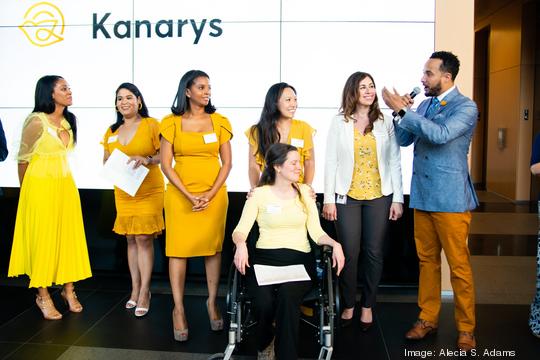 Coming into 2020, Kanarys, a Dallas-based startup focused on helping companies create DEI initiatives in hiring, retention and diagnosing institutional inequities in the office through an analytics platform, was fresh off a $1.5 million pre-seed round. Then the pandemic hit and as companies looked at places to cut costs, Kanarys saw an "extreme drop" in revenue, forcing it to make pay cuts and take out PPP loans. However, coming into the spring, things changed with the killing of Georgy Floyd and the ensuing protests. Companies began investing again in DEI initiatives. In July, Kanarys was selected to be a member of the inaugural Google for Startups Accelerator for Black Founders cohort, later landing funding from Google for Startups Black Founders Fund. This year, it also received funding from the Minority Entrepreneur Institute Showcase, followed by more funding at Revolution's Rise of the Rest pitch competition. And was named a Blazer winner at NTX Inno's inaugural Inno on Fire Awards. CEO and co-founder Mandy Price was also recently tapped to co-chair a startup-focused task force for the city of Dallas.Alecia S. Adams